Monday, January 31, 2011
Sunday, January 30, 2011
Wednesday, January 5, 2011
It's time to list down my favourite purchase of 2010. It was a great year as I managed to grab few toys that was not available in my home country, Malaysia. So here they are:


10) Mattel WWE Stone Cold Steve Austin figures


Bought these during my trip to Singapore last November. Steve Austin was and still my favourite wrestler. I still remember the golden days during his legendary feud with The Rock and Vince McMahon. Both figures are still in package though...
More close up pics
here
9) Mattel Custom Motors Batmobile


When bought, this item was not available in Malaysia. Listed in my top 10 because I can customize it into anything I want in vehicle modes. It's also still in package...

8) Mattel Batman Brave and the Bold Transforming Batmobile
It's beautiful, nuff said. And as usual, it's not available in Malaysia. You can actually see the 1966 Batmobile in it but in a modern design. Not to mention it can transform into a plane. It's also heavy and huge.
7) TakaraTomy Transformers Alternity A-01 - Nissan GT-R Convoy (Vibrant Red)
Listed because I had to wait for this item for more than a year. Die-cast and plastic blend together and it's just beautiful. Difficult to transform and the size is smaller than the Alternators series.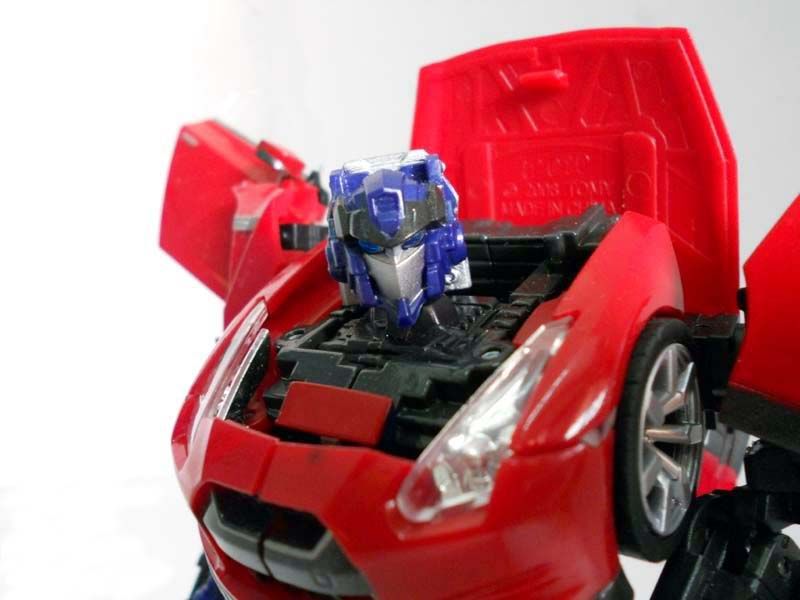 6) Hasbro Transformers War for Cybertron: Cybertronian Optimus Prime
Never played the game, but I saw the trailer. This figure is quite diffucult to transform, trust me.

5) Hot Toys X-Men Origins Wolverine: Wolverine
At first, I didn't plan to purchase this figure, but after reading few reviews, decided to try my luck and didn't regret it though. His claws are the main attraction. They are really sharp and looked like a piece of metal. I also like Wolvie's body as you could see his veins on both arms. Some collectors mention the sculpt is not Jackman enough, well I disagree with that...

4) Hot Toys Blade II: Blade
For me, this should be a DX figure instead of MMS. Tons of accessories and you could really see Mr. Snipes' face from the sculpt.

3) DC Direct 1:6 Batman Beyond
I love the cartoon series. For me it was one of the best cartoons ever (other than the original Batman The Animated Series). Wanted to get this when first released but it was not available anywhere in Malaysia. Bought this during my trip to Singapore.

2) Hot Toys Terminator 2 T-800 Arnold Schwarzenegger
Terminator 2 was and still my favourite action movie of all time. And to be frank, this is also one of my favourite figure in my collection as it really looked like Arnold. I also bought a grenade launcher as his accessories. I'm planning to get T-1000 in the future to accompany this figure...

1) Hot Toys The Dark Knight DX02 Batman
Never knew my first purchase of the year would be the best. Multiple accessories and light up features were the reasons why I bought it. The best 1/6 Batman ever!! It's just perfect in every way (except the oily abs).

So guys, make sure you list down your favourite / top 10 toys of 2010.
That's all folks!!
»»  read more
Posted by

Razmanshah
at 10:17 PM
2 comments